Hope Explored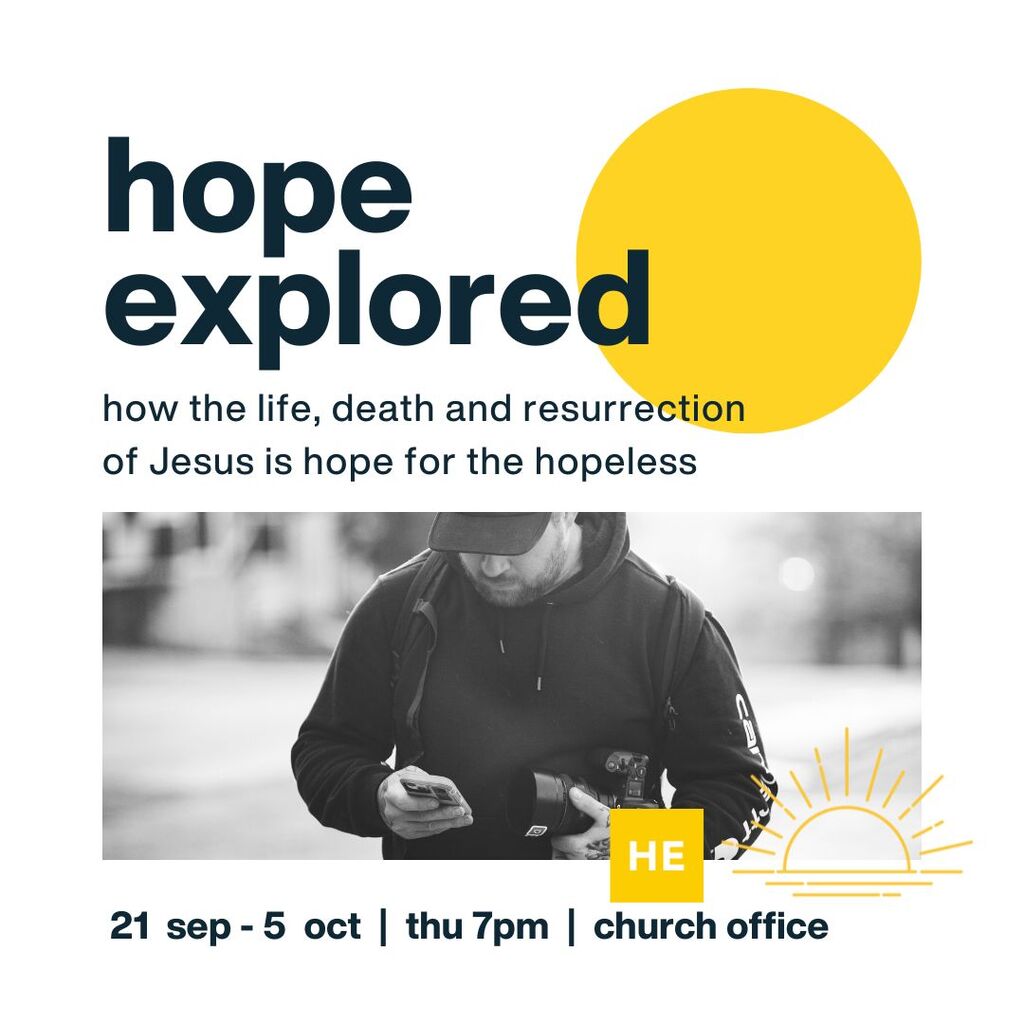 Thursday, 21 September 2023

7:00pm - 9:00pm

Central Hall (Office Lounge)
About
What's the best future you could imagine?

There are few emotions more powerful than hope. But these days, hope often feels hard to come by. Where can we find a hope that won't disappoint us?

We'll share a meal together before looking at Jesus through Luke's gospel, discussing how Christianity is about real hope: a joyful expectation for the future, based on true events in the past, which changes everything about our present.
Location
Central Hall (Office Lounge) M1 1JQ