Equip // Block 1 23/24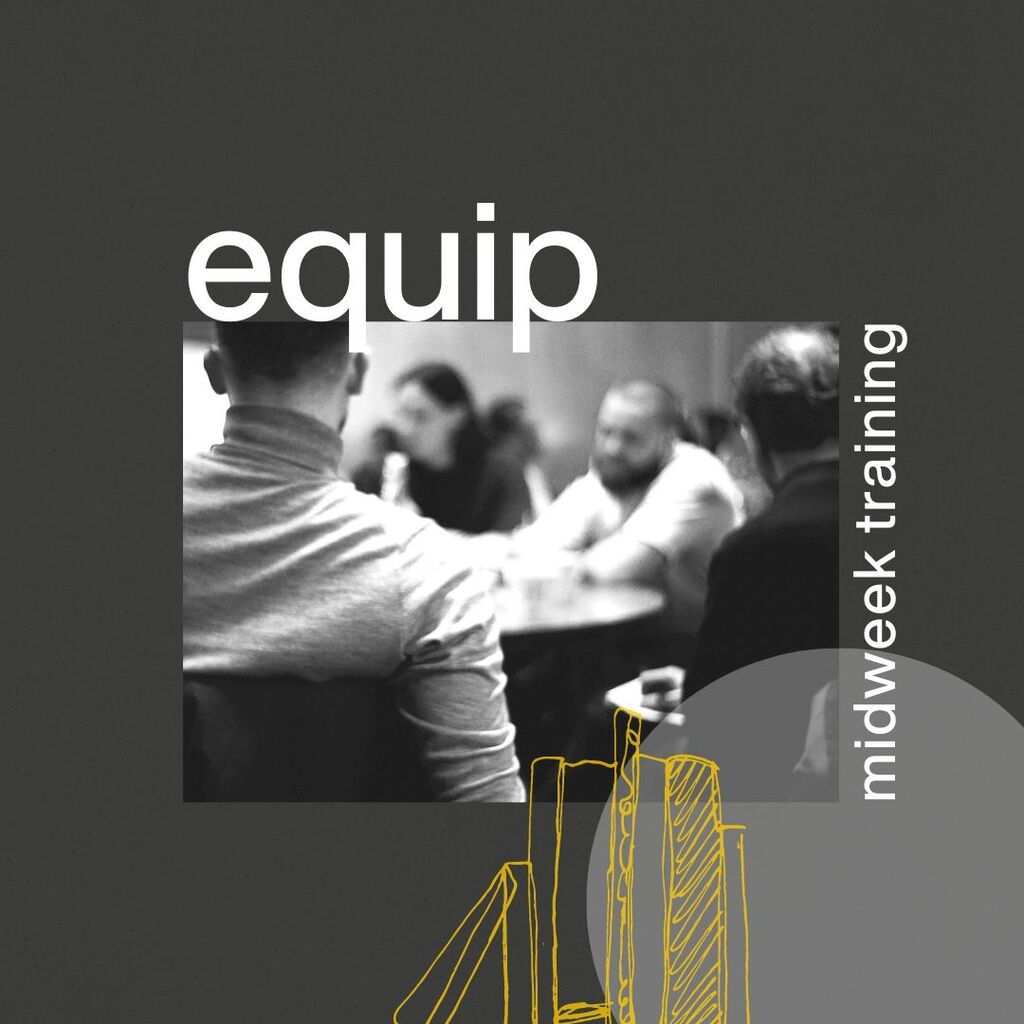 Thursday, 21 September 2023

7:00pm - 9:00pm

Central Hall
About
Join us for Equip, our mid-week training tracks, equipping you for your context. We have exciting tracks to choose from, taking place on Thursday nights.
For tracks in Central Hall, refreshments are served from 7pm, with groups starting at 7:30pm.
Block 1

A Weary Christians Guide To A Deeper Devotional Life - Matt Waldock
Many of us have anemic devotional practices – made worse by reactive and chaotic lifestyles. As Christians, we know what Jesus Christ has done - but who is he? What is his deepest desire for his people, weary and faltering on their journey toward heaven? Jesus said he is 'gentle and lowly in heart.'
Join others on a devotional journey as we explore together, using 'Gentle and Lowly' by Dane Ortlund as our guide. This book reflects on these words, opening up a neglected yet central truth about who he is for sinners and sufferers today.
Come Dine With Me - Aaron Khoo
Four weeks of enjoying different home-cooked food and cuisines in homes around Manchester while getting to know people at City Church. Taste the goodness of fellowship and our church's rich variety of cultures.
Please remember to note down any allergies.
This track is limited to 20 spaces.



Historic Pubs of Manchester - Tom Kendall
Manchester is home to some of the finest pubs in the country, each one with it's own unique history. Come and explore these city centre gems and uncover their stories with a group of others from City Church. If you love nothing more that the hum of lively conversations in an old pub in flow of the fireside on a cold evening, then this track is for you.

This track is limited to 20 spaces.



Marriage MOT - The Sullivans
Building on last year's Marriage MOT we're running two sessions to help married couples and those considering marriage remember and revise the key building blocks to a healthy relationship that has the foundations and rhythms to last a lifetime. Marriage is a garden that must be regularly and intentionally cared for, so why not sign up to an evening of input and discussion designed to help your marriage flourish.

Please note that this is an additional one off track and does not follow the Thursday calendar.

Dates: Monday 18th September, Tuesday 19th September

Venue: Salford and Ancoats
Got questions? Email
eric@citychurchmanchester.org